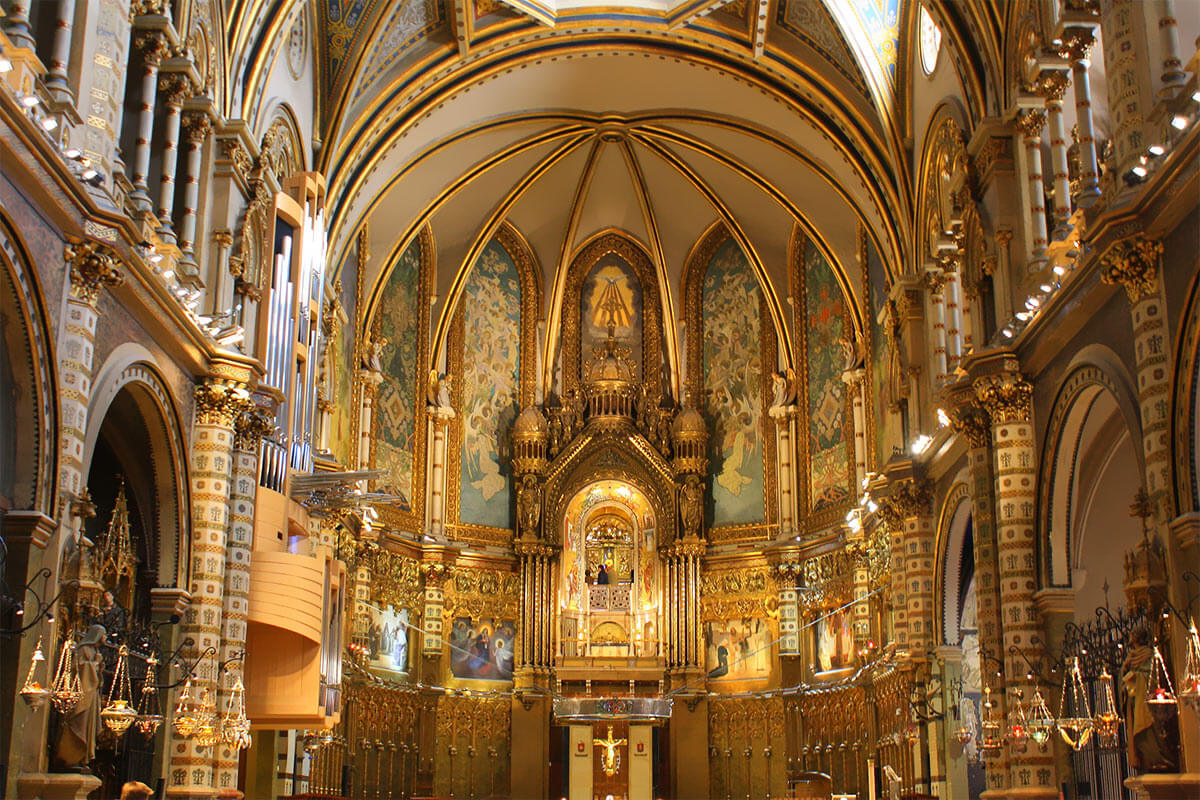 Cultural richness
A visit to the Monastery of Montserrat takes in the sanctuary, the basilica – with its popular image of the Virgin of La Moreneta – and the museum, with six permanent collections with works by Picasso, Dalí, Degas, Monet, El Greco, Tiepolo, Caravaggio, among other great artists. In the monastery, you can hear the voices of the oldest Boys' Choir in Europe.
A natural jewel
The Montserrat Mountain is a nature reserve with marvellous landscapes and offers multiple options for lovers of outdoor activities: hiking trails, climbing at all experience levels, a funicular railway and a cable car, among others.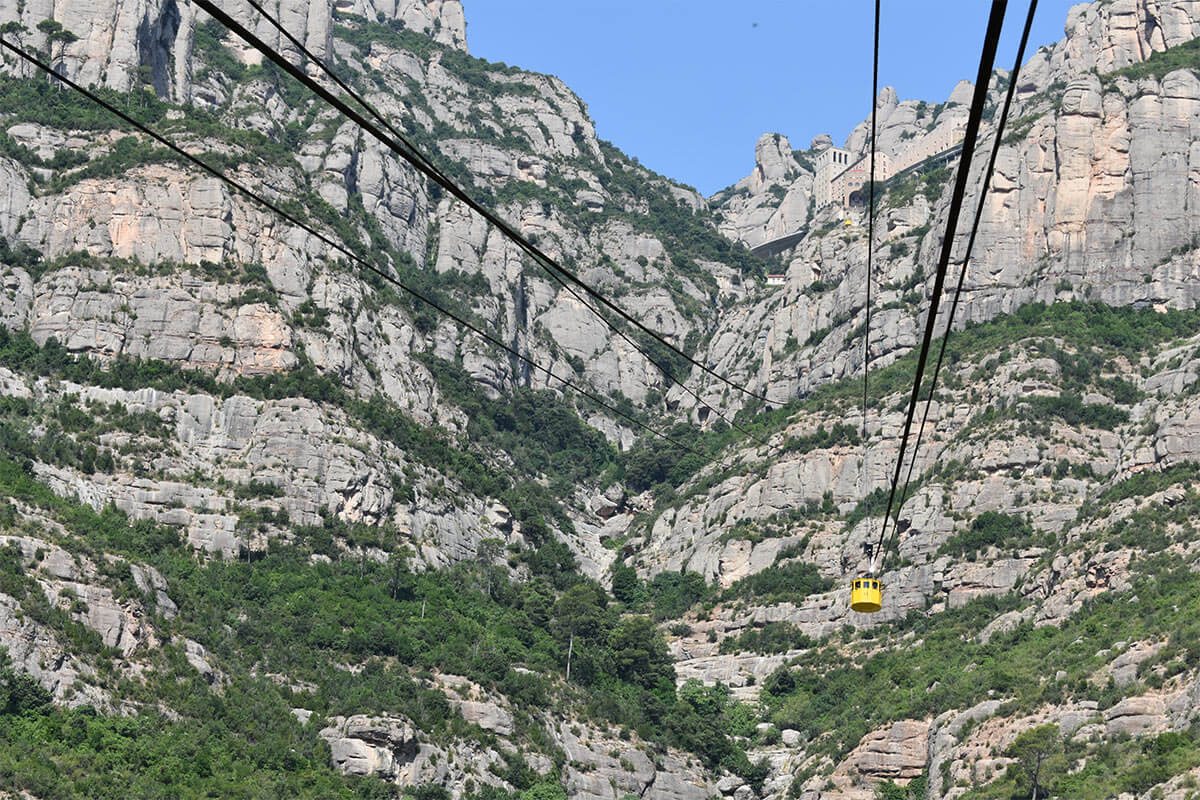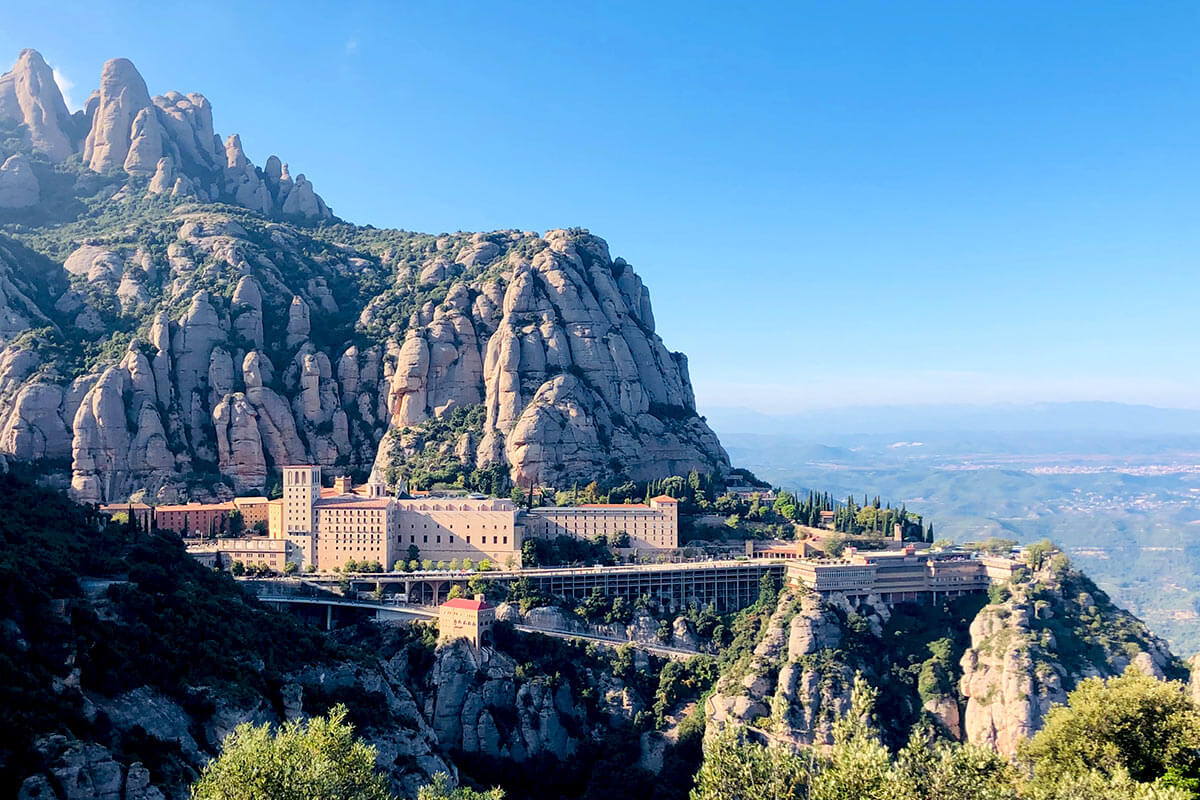 How to get there
The sanctuary area may be accessed from Monistrol de Montserrat. Once in this locality, you will be able to ascend by car or by rack railway. We recommend you take the C-32, via which you will reach the mountain in just over an hour.
From Monistrol de Montserrat to the sanctuary
By car: the mountain road is 8.5 km (16 minutes) long, well signposted and maintained with curves. Upon arrival, you will find an open-air paid parking area about 600 metres from the Sanctuary.
By rack railway: we recommend this option for an unforgettable experience with privileged views. The tour starts in Monistrol and ends in front of the monastery. The carriages are air-conditioned with a panoramic view and are adapted for persons with reduced mobility.