Beach Club
Bahari Club, located on Garbí Beach and just 200 metres from our hotel door, has a bar-restaurant area open from morning until dawn where you can try typical regional dishes, tapas, snacks, cocktails and gins & tonics.
General information
During the day (9:00 – 20:00), you can enjoy the beach with the convenience of your own deckchair and umbrella, and within reach of the necessary catering services.
In the evening (20:00 – 2:00), you can experience the charm of sunsets on the beach and summer nights by the sea while enjoying a cocktail.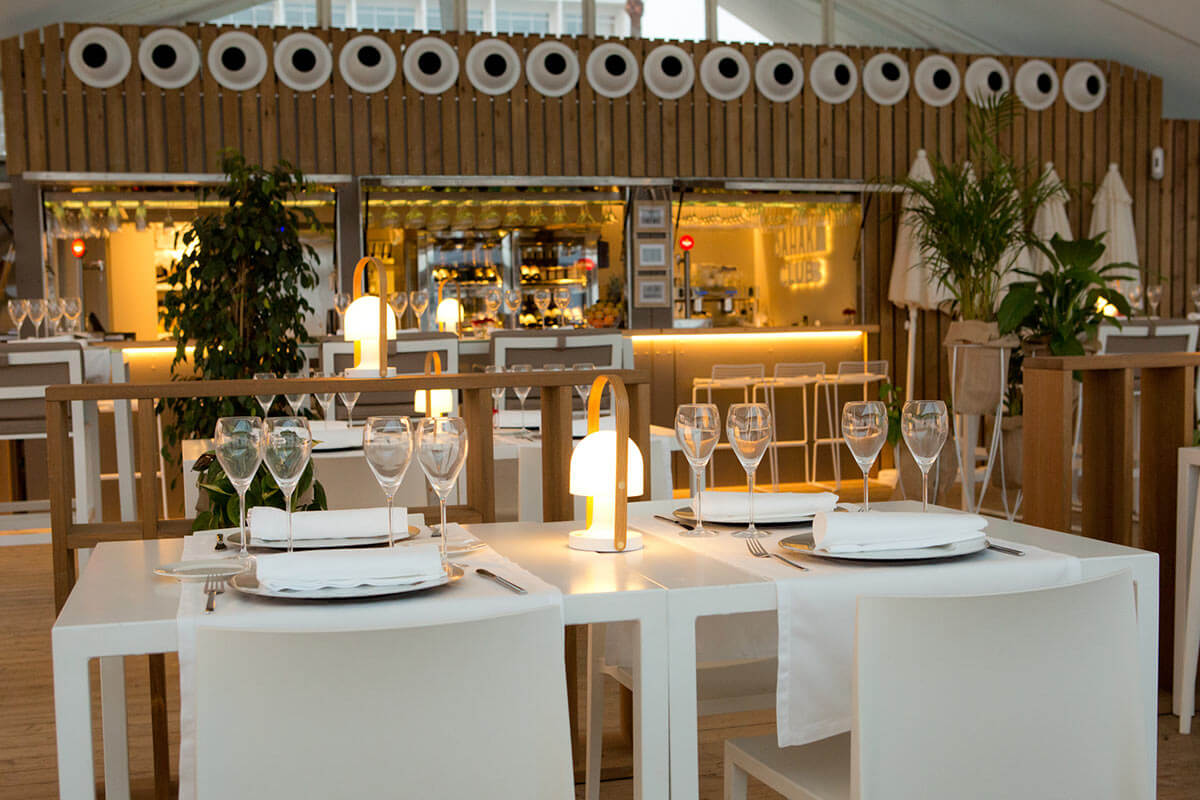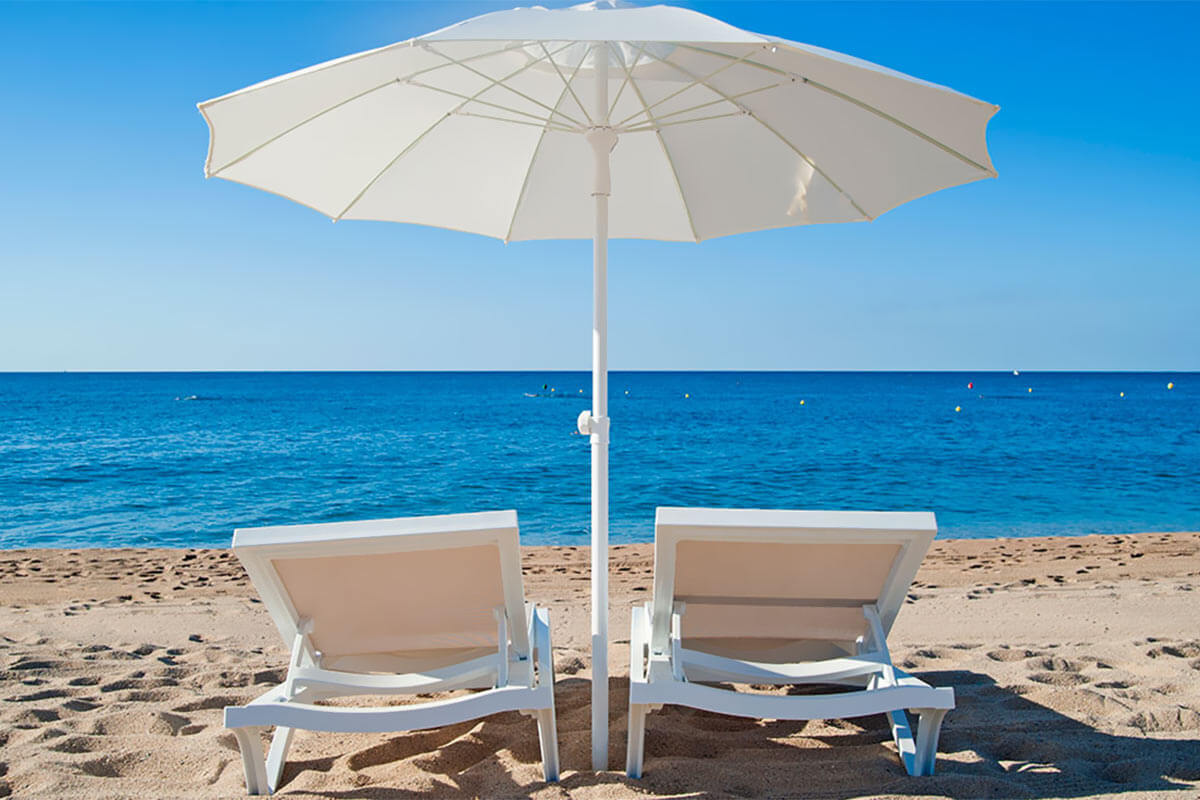 Exclusive customer benefits
Clients of Hotel Kaktus Playa can enjoy the following exclusive discounts at Bahari Club:
10% discount on drinks and cocktails (please indicate you are a guest at Hotel Kaktus Playa)
Free sunbeds and umbrella service at the Beach Club (included in the Premium Package and Beach Club Package, to be booked at the hotel)
Free beach towel service (€10 deposit)
Getting there
In order to get to our Beach Club from the hotel, go out and head towards the beach. When you reach the promenade, turn left and take the underground passage that will take you to Garbí Beach, where you will find the Bahari Club.
More information: (+34) 937 660 728