Beaches in Calella
From Hotel Kaktus Playa, you can walk to the three blue-flag beaches or to Garbí Beach, which boasts Q for Quality certification from the Institute for Spanish Tourism Quality (ICTE).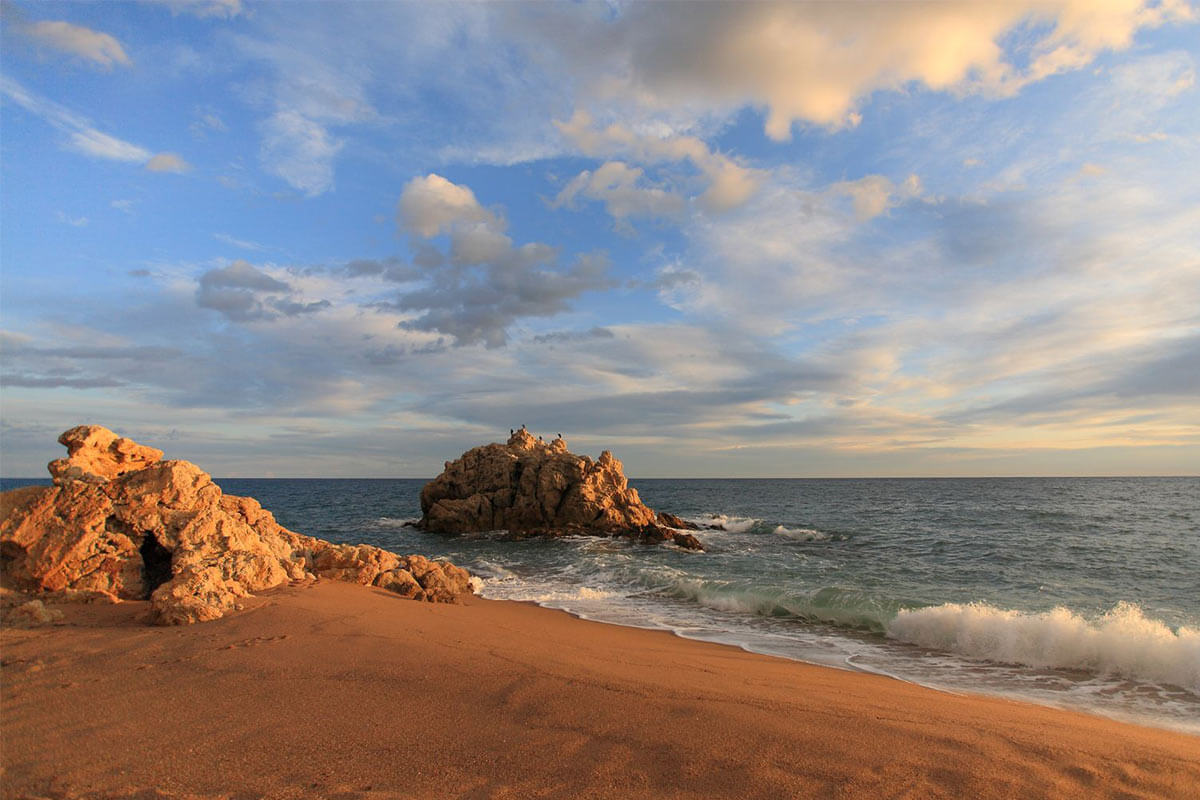 Las Rocas Beach
This beach is made up of magnificent small coves with clear waters, and is located next to the Calella lighthouse, 700 metres from the hotel.
Useful information
750 metres long and 25 metres wide
15 minutes' walk from the hotel
Coves: Rocapins, La Vinyeta, Roca Grossa and Cal d'en Pere (nudist)
Security and surveillance services
Climbing wall
Bar – Restaurant
Showers
Garbí Beach
This large beach, located in front of the hotel, is awarded Q for Quality certification by the ICTE since 2004 and has held a blue flag for many years, so the cleanliness of the water and quality services are guaranteed.
Useful information
Two minutes' walk from the hotel
814 meters long and 72 metres wide
Security and surveillance services
Beach soccer and beach volleyball areas
BK, the Hotel Kaktus Playa beach bar, and other places
Showers
Bicycle lane in the promenade area
Walking and running tour
Showers and access ramps adapted to people with disabilities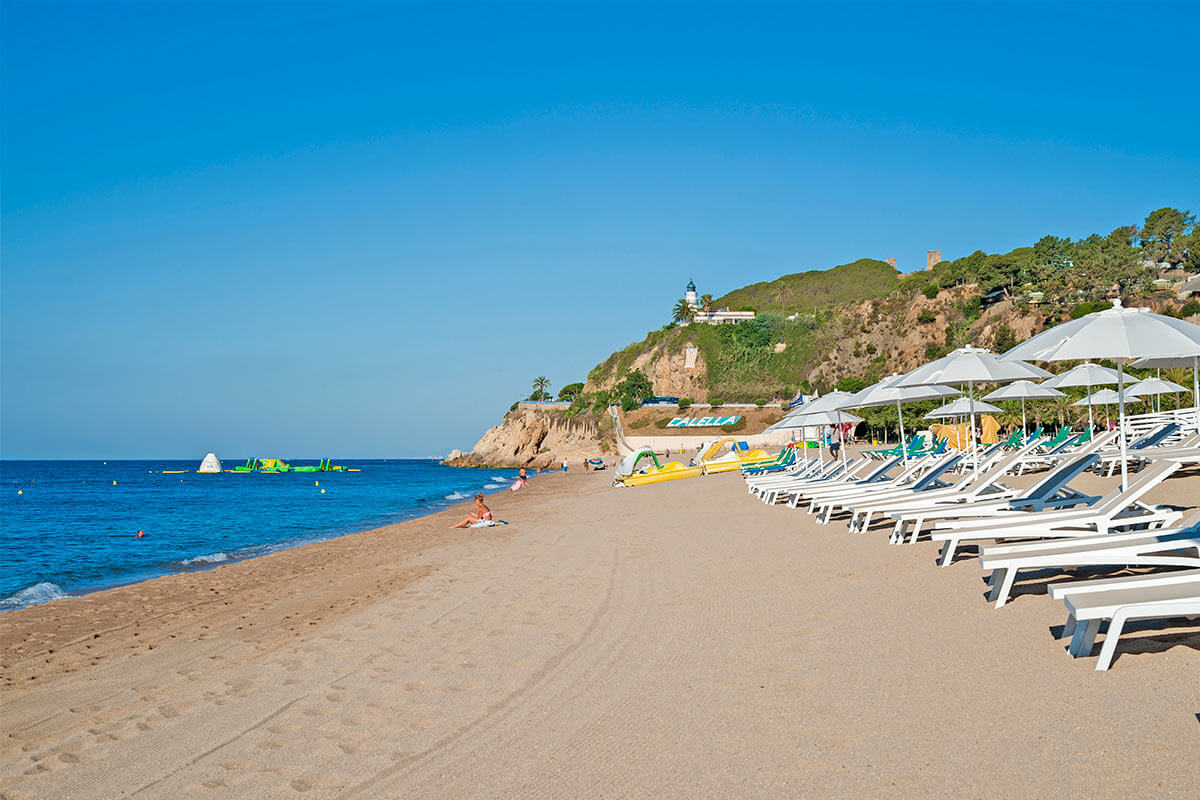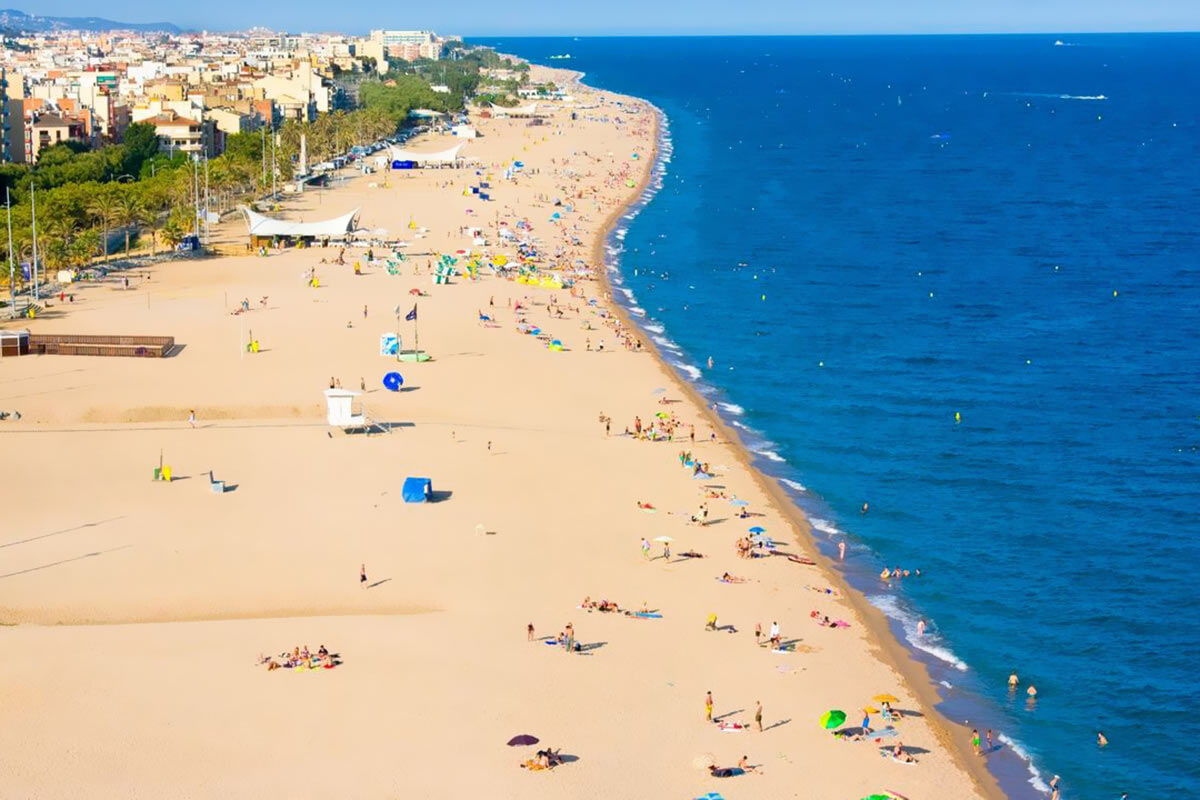 Playa Grande
This beach, located next to Paseo Manuel Puigvert in the town centre, has ample space to relax and enjoy yourself by the sea.
Useful information
Five minutes' walk from the hotel
1,500 metres long and 72 metres wide
European blue flag
Beach soccer and volleyball area
Beach bars
Showers
Security and surveillance services
Showers, toilets and amphibious chairs for people with disabilities